Careers
Make a real impact in the fast-changing tech and audio industry. As pioneers in the cutting-edge MEMS speaker technology, we are always on the lookout for talented individuals that share our passion for creativity and innovation. Join us, and let's continue revolutionizing the tech industry.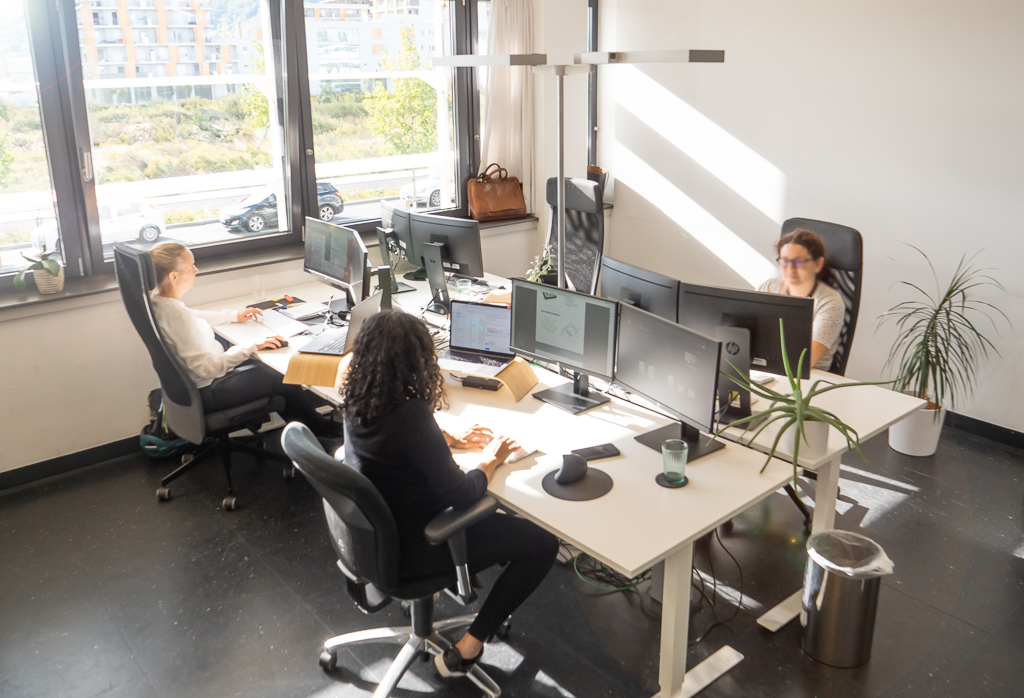 Our culture
We are a diverse, ambitious team with a pioneering mindset. We are passionate about helping companies build top-notch audio systems based on MEMS technology.
We promote a supportive and inclusive environment where every team member feels welcome. Our team members are open-minded and flexible, have no fear of taking risks, and are always taking proactive steps to fulfill our goals and outperform industry standards.
This is us and our office space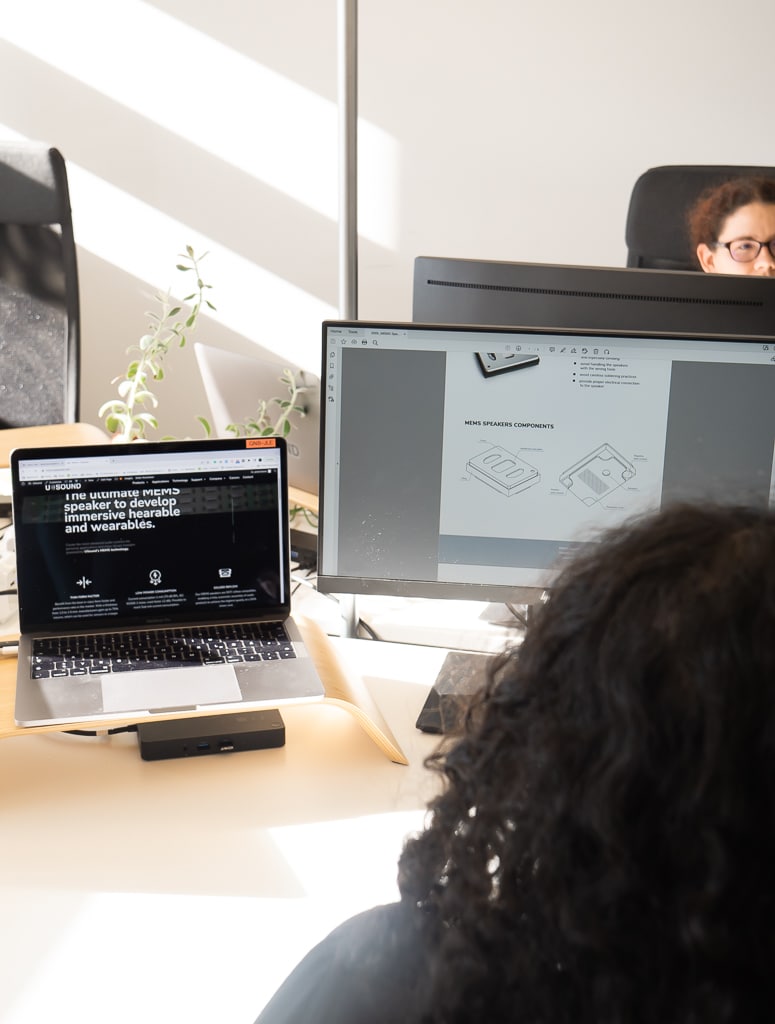 We offer great benefits!
Here are some of them
Lunch. Grab lunch in the canteen or a snack from the buffet. We offer an Edenred chip card with a stipend of €4,40 for every working day, up to 20 days a month.
Free Refreshments. Coffee anyone? Yes? We got you! Tea? We got you! Hot Chocolate? We got you! Take a break and enjoy a hot beverage in the Coffee corner.
German classes. How would you like to kick-start or perfect your German Language skills? We will cover this for you and host classes even in-house to improve your conversational skills.
Public transportation. No need to worry about getting stuck in traffic! Relax on your way from home to the office using public transportation. We are glad to sponsor your "Jobticket" for even more relaxation.
Bonus. As we work in a team, there is a bonus for everybody according to performance and special efforts.
Home office. Balance is the key to success! At USound, you have the freedom to work from home or from wherever you need to.
Development. We want you to stay at the top. Book a class, and we will cover the costs.
Events. Christmas party, sports activities, or a big launch party! There is always fun at USound events.
Work-life-friendly. USound provides you with a flexible, supportive environment to organize your schedule.
Future provision. After 6 months with USound, the company pays 25 Euros to a fund for you. The money stays with you also after you might have left USound.