ASIC linear audio amplifier
Tarvos 1.0 UC-P3010 is an ASIC linear audio amplifier to drive USound MEMS speakers. This high-voltage linear audio amplifier features a DC-DC boost converter and operates from a 3.6 V Li-Ion battery. The analog audio input is compatible with the analog outputs of the most common Bluetooth® audio SoC. Control and setup are optional through an I2C interface.
Tarvos 1.0 UC-P3010 exceeds market demands by reaching 0.9 mA quiescent current consumption.
Based on an audio class H amplifier, Tarvos 1.0 UC-P3010 can drive up to 30 Vpp in the frequency range from 0 kHz to 20 kHz with a selectable gain range of 18 dB to 30 dB.
Fully differential topology allows reaching the lowest noise and THD, and high rejection of external noise.
Tarvos 1.0 UC-P3010 supplies the DC bias voltage required by USound's MEMS speakers.
Tarvos 1.0 UC-P3010 has an output with a THD of 0.03% and A-weighted input noise of 2.2 µV RMS.
Tarvos 1.0 UC-P3010 is the ideal solution to develop MEMS speakers-based audio products, including true wireless earbuds (TWS), audio glasses, OTC hearing aids, and AR/VR glasses.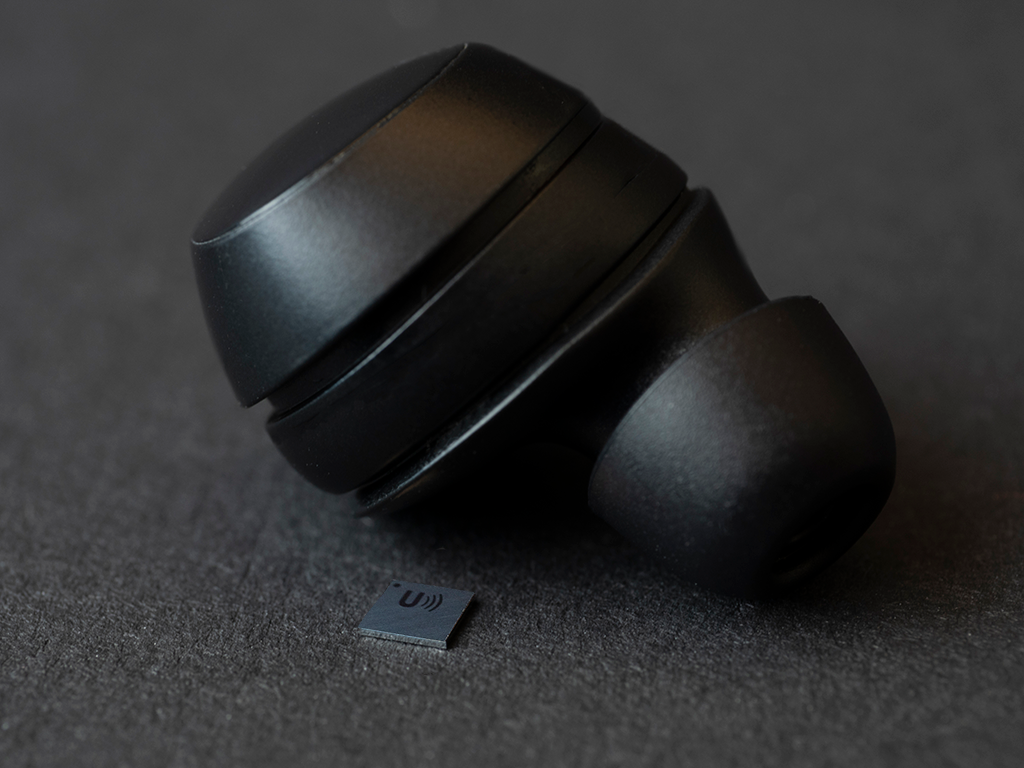 The Bluetooth® word mark and logos are registered trademarks of Bluetooth SIG, Inc.