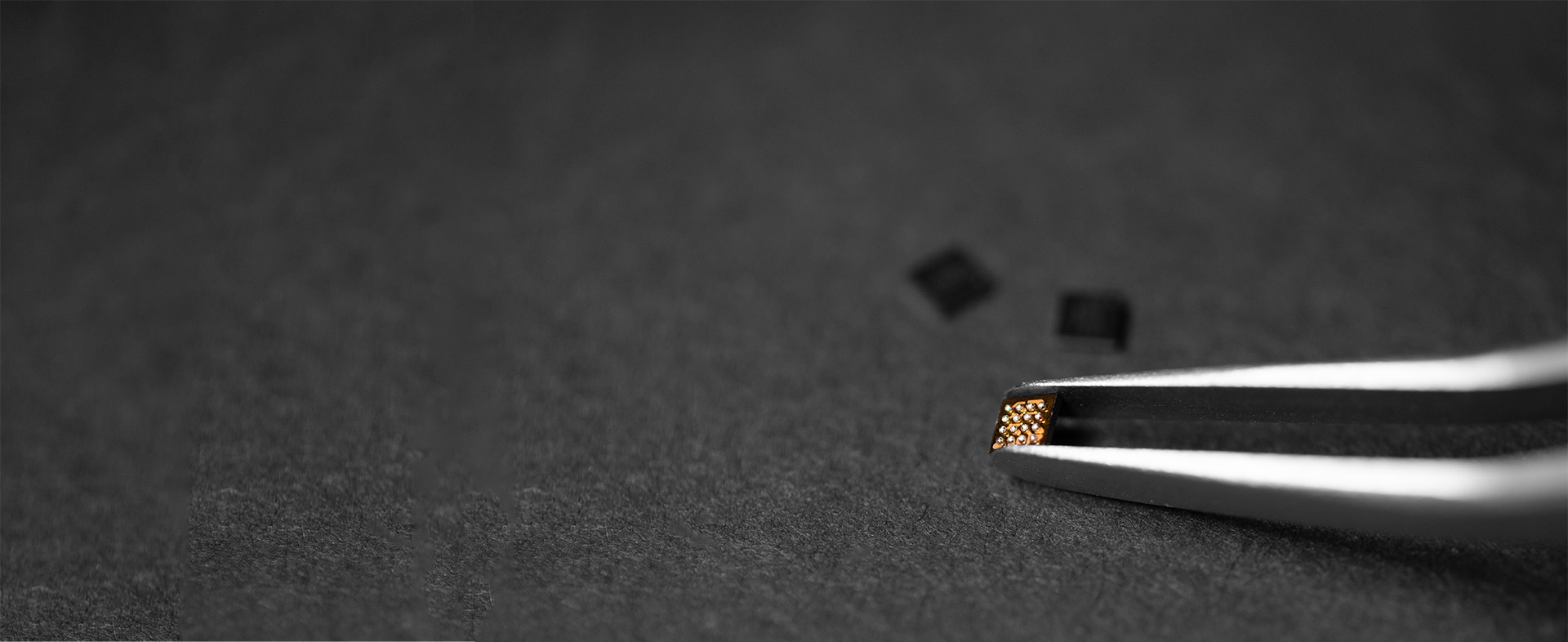 ASIC linear audio amplifier
Tarvos 1.0 UC‑P3010 is an ASIC linear audio amplifier to drive USound MEMS speakers. This high-voltage linear audio amplifier features a DC‑DC boost converter and operates from a 3.6 V Li–Ion battery. The analog audio input is compatible with the analog outputs of the most common Bluetooth® audio SoC. Control and setup are optional through an I2C interface.
Low current consumption
Tarvos 1.0 UC‑P3010 exceeds market demands by reaching 0.8 mA quiescent current consumption.
Audio class H amplifier
Tarvos 1.0 UC‑P3010 is based on an audio class H amplifier, with a frequency range of up to 40 kHz, and can drive up to 28 Vpp with a selectable gain of 18 to 30 dB.
Fully differential topology
Tarvos 1.0 UC‑P3010 has fully differential topology, which allows reaching the lowest total harmonic distortion (THD) and high rejection of external noise.
Selectable DC bias voltage
Tarvos 1.0 UC‑P3010 supplies the DC bias voltage required by USound's MEMS speakers.
Competitive THD
Tarvos 1.0 UC‑P3010 has output THD < 0.2% at maximum output voltage in the whole
frequency range.

Application description
Tarvos 1.0 UC‑P3010 is the ideal solution to develop MEMS speakers-based audio products, including true wireless earbuds (TWS), audio glasses, over-the-counter (OTC) hearing aids, and AR/VR glasses.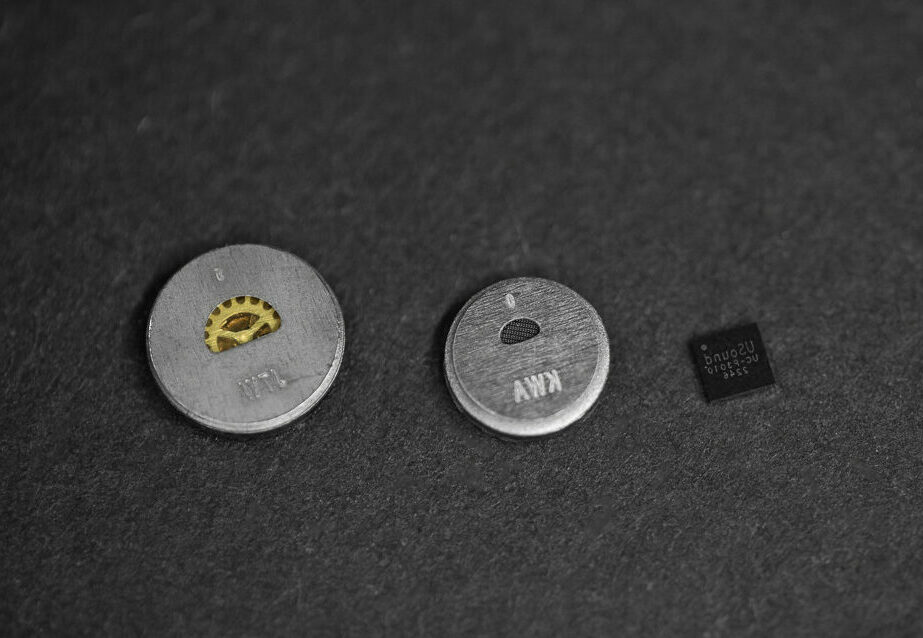 Available Now
The Bluetooth® word mark and logos are registered trademarks of Bluetooth SIG, Inc.