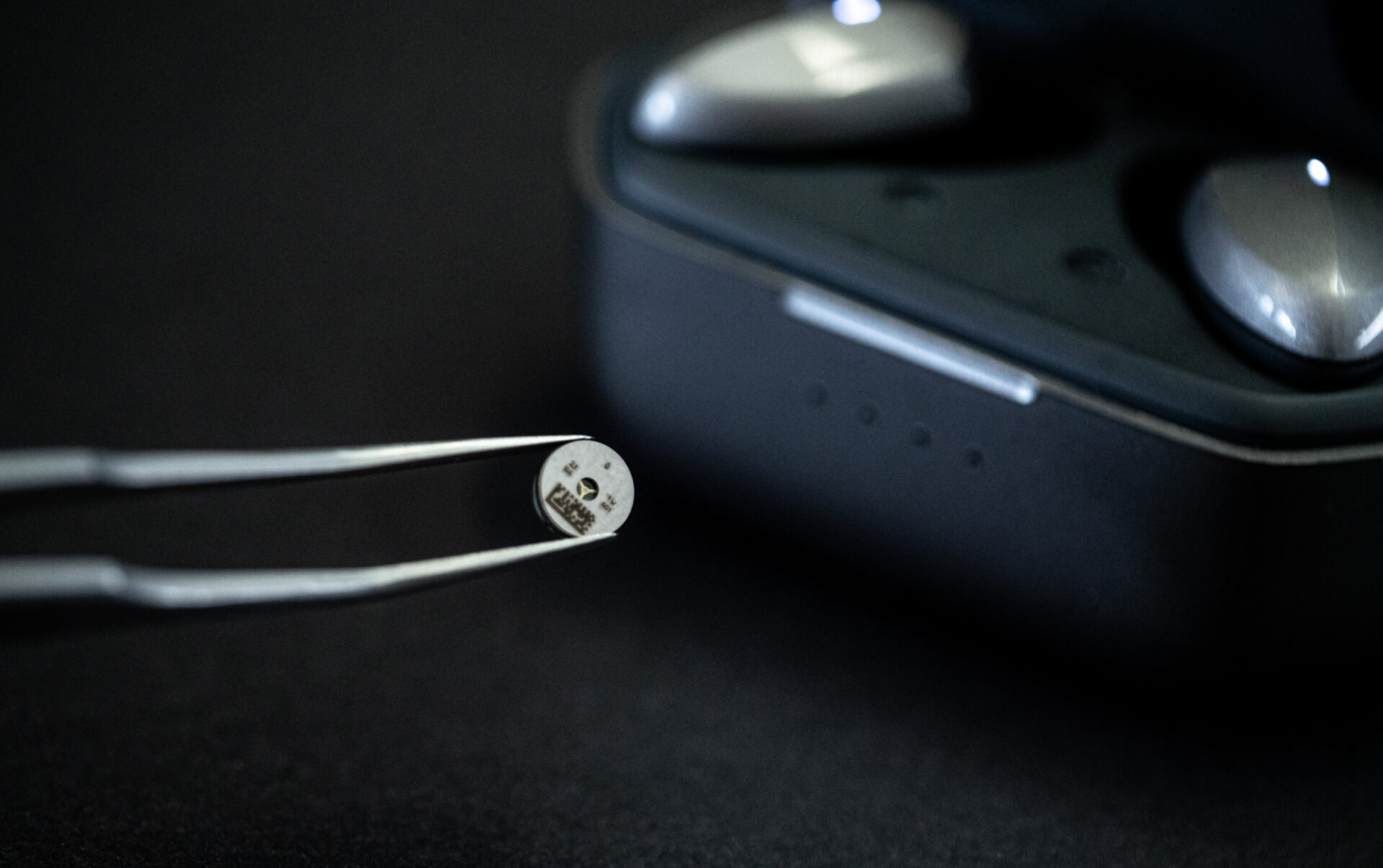 Published:
Soranik Selects USound For Their MEMS-Powered IEM Design
USound MEMS technology has been selected by Soranik for the development of the new "MEMS-2" in-ear monitor (IEM) devices. Soranik's designs integrate USound's Conamara 6 mm tweeter, known for its thinness and integration flexibility, along with other technologies.
Graz, Austria, July 2023 — USound, a fast-growing company providing advanced audio solutions, has been selected by Soranik, a leading manufacturer of in-ear monitors (IEMs), as one of their MEMS suppliers for their new product line. More specifically, Soranik has chosen USound's Conamara 6 mm super tweeter, the first to achieve ultra-high bandwidth frequency range of up to 80 kHz, for its unprecedented sound quality and small size. The new IEMs by Soranik, called "MEMS-2", have been available on the market since 14.07.2023.
"In recent years there have been many new types of microspeakers developed for In-Ear devices. However, we believe that MEMS technology will be the one that leads the portable audio market thanks to its exclusive technology being developed by cutting-edge companies such as USOUND. After numerous testing we are very pleased with the sound quality the USound Conamara possesses." – Soranik's team.
"We are excited to announce that USound has been selected as a MEMS supplier for a new promising product line by Soranik, a leading in-ear monitor (IEM) manufacturer. Soranik's latest in-ear monitors, featuring our Conamara 6 mm tweeters, set new standards on the audio market. They also fulfill the users' demand for more ergonomic designs that combine comfort with high-resolution audio."
-Ferruccio Bottoni, USound's CEO
About Conamara
USound's Conamara series MEMS speakers were developed for miniaturized audio devices such as in-ear monitors (IEM), true wireless earphones (TWS), and OTC hearing aids. Conamara MEMS speakers are available as full-range speakers and as tweeters to meet market demand for high-performance two-way systems. Conamara delivers exceptional audio fulfilling Hi-Res audio requirements. Thanks to USound's patented MEMS technology, MEMS speakers from the Conamara series are the thinnest available on the market.
About Soranik
Soranik is a leading IEMs manufacturer from Vietnam creating products that are aimed at audio enthusiasts and performers. With that in mind, Soranik's principle is all about combining technicality with musicality. Learn more at www.soranik.com
About USound
USound is a fast-growing MEMS loudspeaker company enabling customers to bring new revolutionary audio products to the market. USound's unique selling proposition is based on radical miniaturization, power reduction and increased production efficiency. USound products are safeguarded by over 360 patents. Learn more on www.usound.com
Press Contact: Maria-Eleni Perpiraki – press@usound.com