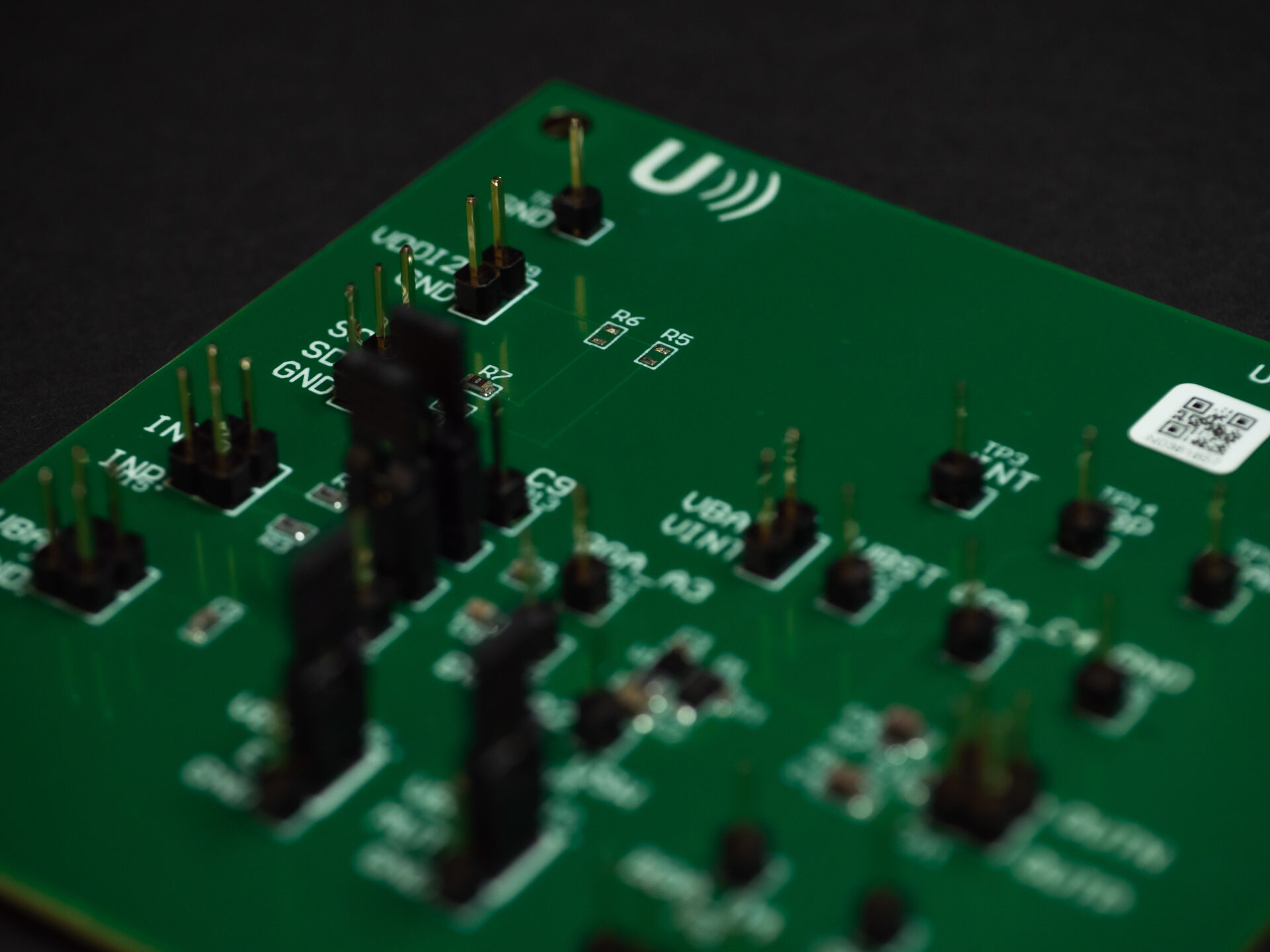 Evaluation board for ASIC linear audio amplifier
Tarvos evaluation board 1.0 UC-E3010 provides access to the key features of the basic linear audio amplifier Tarvos 1.0 UC P3010. It allows acoustical performance measurements of USound MEMS speakers in combination with the Carme kits. Tarvos 1.0 UC-P3010 is included in the Tarvos
evaluation board 1.0 with default configuration to provide optimized performance of the USound MEMS speakers.
Pre-configurated
Optimized configuration for Conamara or Ganymede MEMS speakers series.
Available gain
It can be chosen among 18, 24, or 30 dB for better fitting the target application.
Power consumption measurements
Possibility to measure the supply current.
Fully differential inputs
The input terminal allows a fully differential analog input, and the resulting signal can be monitored at the fully differential output terminals.