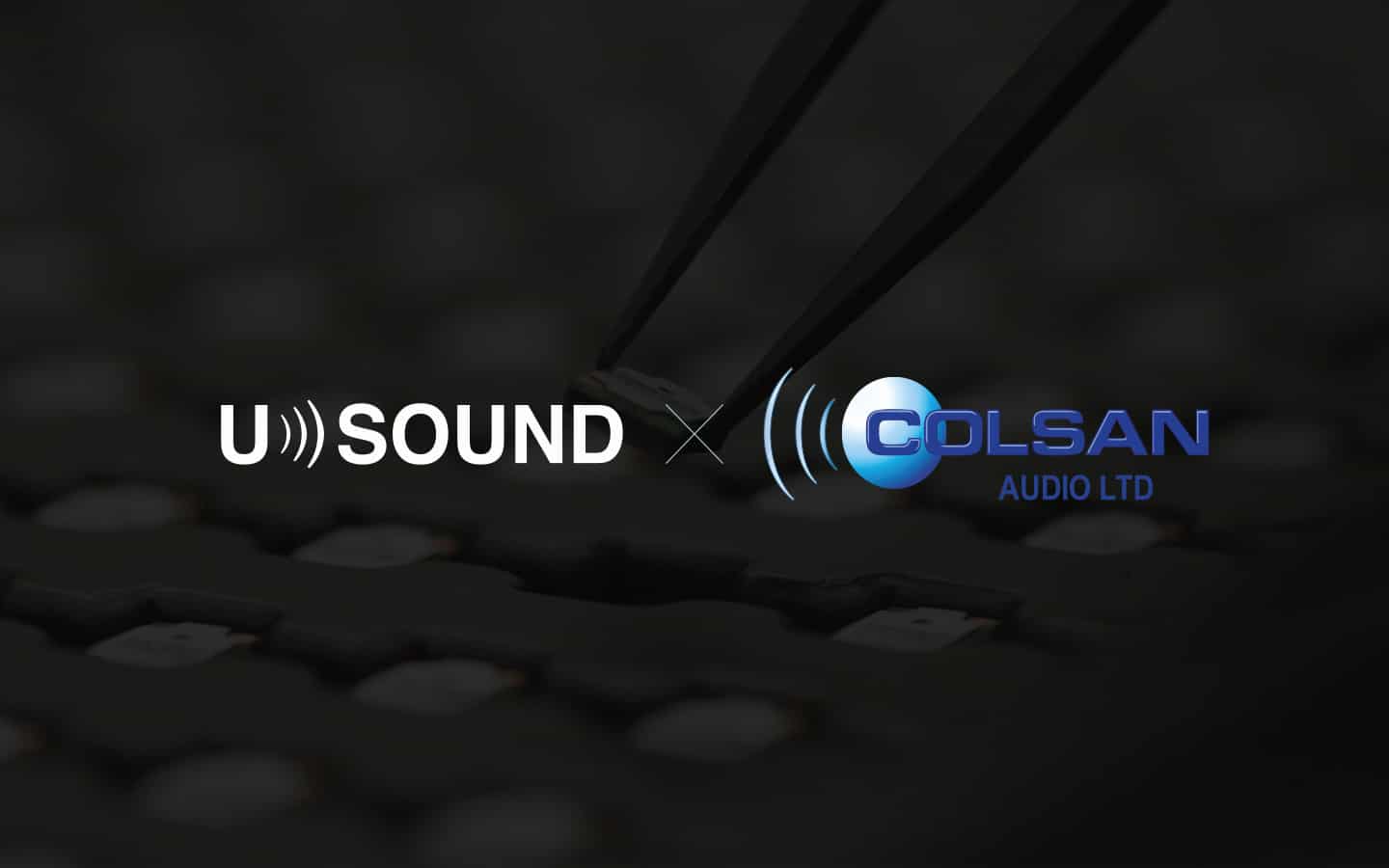 Published:
USound and Colsan Audio Ltd join forces to revolutionise the hearing aid industry with MEMS speakers.
Graz, March 3, 2021 — USound, the Austrian micro-speaker company known for its excellence in MEMS audio solutions, joins forces with the European distributor Colsan Audio Ltd to revolutionise the hearing aid market.
With the release of the second generation of MEMS speakers, USound's technology is awakening big players' interest in hearables and the hearing aid market. The increasing demand for smart hearing aids with embedded technology, including AI, sensors for fall detection, fitness tracker and others, requires a smaller speaker with lower power consumption that enables the space needed to embed those additional components without compromising the battery duration or the audio quality.
"The partnership with Colsan Audio brings us closer to the leading hearing aid manufacturers who want to bring their high-tech products to the next level with our MEMS speakers," says Paul Kutschera, VP Sales of USound.
Colsan Audio's strong commitment is due to USound's MEMS technology's impact on the miniaturisation and simplification of the audio module in consumer electronics.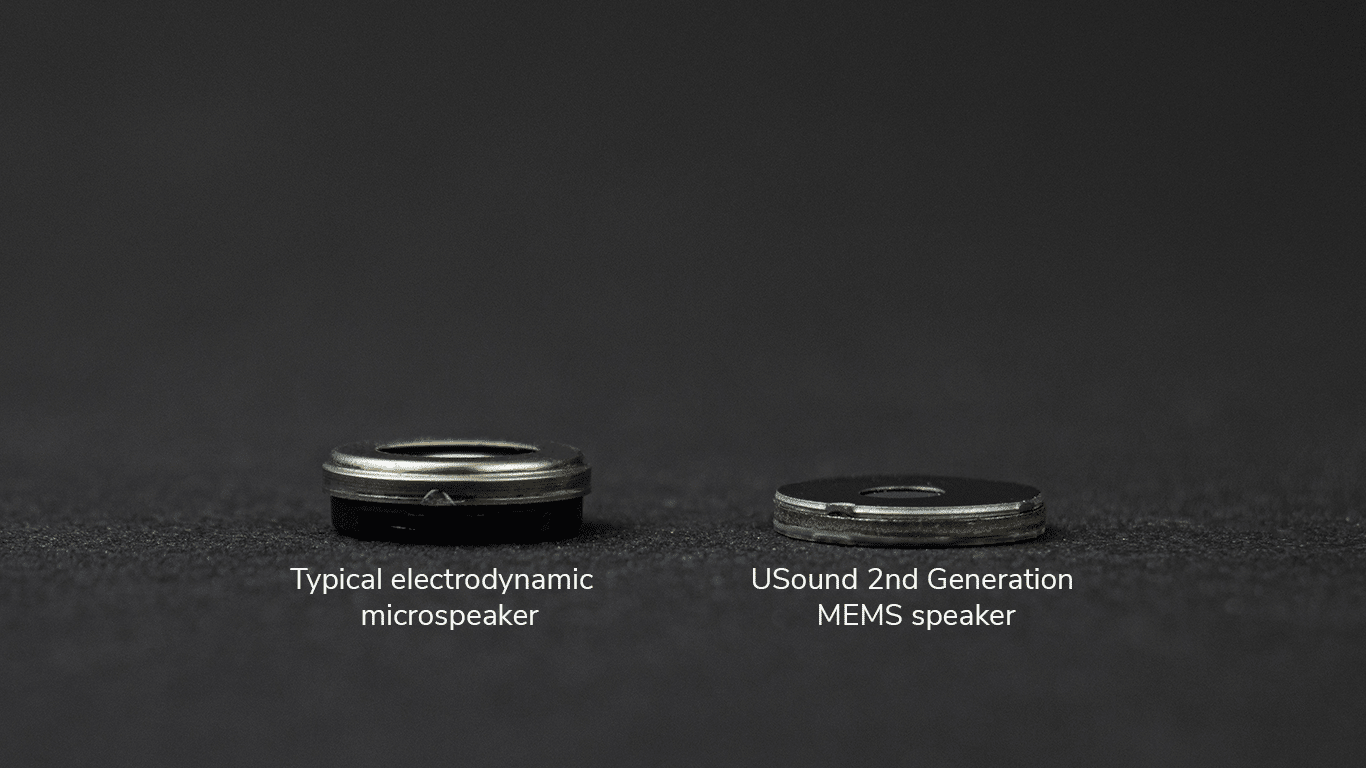 "Understanding the complexity in the design of hearing aids devices is where Colsan Audio excels." says Colin Bigland, Founder and Owner of Colsan Audio, "We believe that migrating to USound technology will not only enhance the performance of hearing aid devices but will significantly reduce manufacturing costs through the use of this revolutionary MEMS technology". Colsan Audio will be delighted to be working with its new partner, USound, from March 2021.
This partnership is another step in USound's history of accomplishments. In 2020, USound released the second generation of its MEMS speakers, which is IPx8 rated and by far the thinnest speaker in a round form factor. USound recently launched its B2C brand Fauna, marketing MEMS speakers-based audio glasses to end customers. USound technology continues gaining momentum, and through 2021, there will be more products in the market featuring MEMS speakers technology.
For the development of the second-generation MEMS speakers, USound received funding support from the European Union's Horizon 2020 research and innovation program.
With their unique construction and design, USound's speakers excel in clarity and naturalness of sound. This vivid audio quality creates an immersive sound experience for audiophiles around the globe. With this advanced sound solution that combines high-quality audio and countless design possibilities, USound enables tackling the challenges found in many modern audio devices.
About USound GmbH
USound is a fast-growing audio company offering high-performance silicon speakers and high-quality sound solutions based on MEMS (Micro-Electro-Mechanical Systems) technology, safeguarded by over 300 filed patents. With its offices in Graz, Vienna, and Shenzhen, USound serves international customers, enabling them to create smart audio applications with MEMS speakers. Learn more on www.usound.com.
About Colsan Audio Ltd
Colsan supplies customers in the EMEA Hearing Aid and Pro Audio market with leading-edge technology and products. This includes high-performance DSPs with proprietary algorithms and high-precision acoustic components such as MEMS microphones, balanced armature receivers, and miniature electromechanical components. In addition, Colsan also provides a high-precision In-Ear Monitor design, assemble and test service.
---

More info about Horizon 2020
Horizon 2020 is the biggest EU Research and Innovation program ever with nearly €80 billion of funding available over 8 years (2014 to 2021) – in addition to the private investment that this money will attract. It promises more breakthroughs, discoveries, and world-firsts by taking great ideas from the lab to the market.