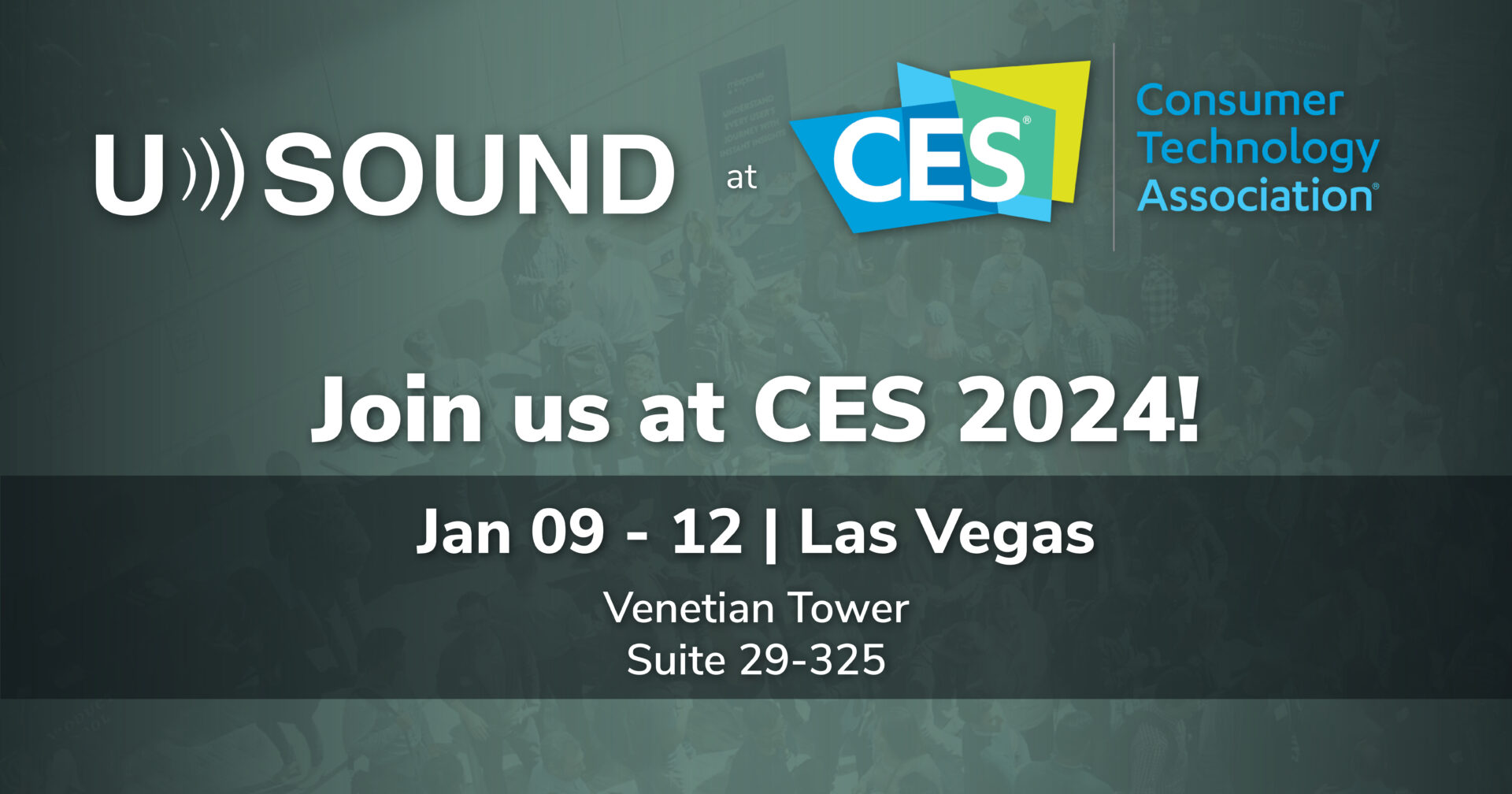 Published:
USound  Uncovers the Future of MEMS Speakers at CES 2024
Between January 9-12 2024, USound will be in Las Vegas, Nevada, to attend the upcoming Consumer Electronics Show (CES®). With a team of skilled engineers and sales managers, USound will uncover its latest products and developments. We will be located at the Venetian Tower, Suite 29-325.
More than 130.000 attendees and 3500 exhibitors are expected to reach the Mojave Desert to witness the latest developments in the market of consumer electronics. The audio industry is no exception. USound, the leading manufacturer of MEMS speakers, will be uncovering its latest product developments, including its newest audio amplifier Tarvos 1.0 and multiple evaluation kits and reference designs.
About CES®
The Consume Electronics Show is an annual event that offers the opportunity for end consumers to see the latest technological developments and for Tech companies to get together and initiate new collaborations. This year, the event takes place in multiple locations in Las Vegas, Nevada.
Interested in arranging a meeting with our team? You can contact us to select an available time slot.