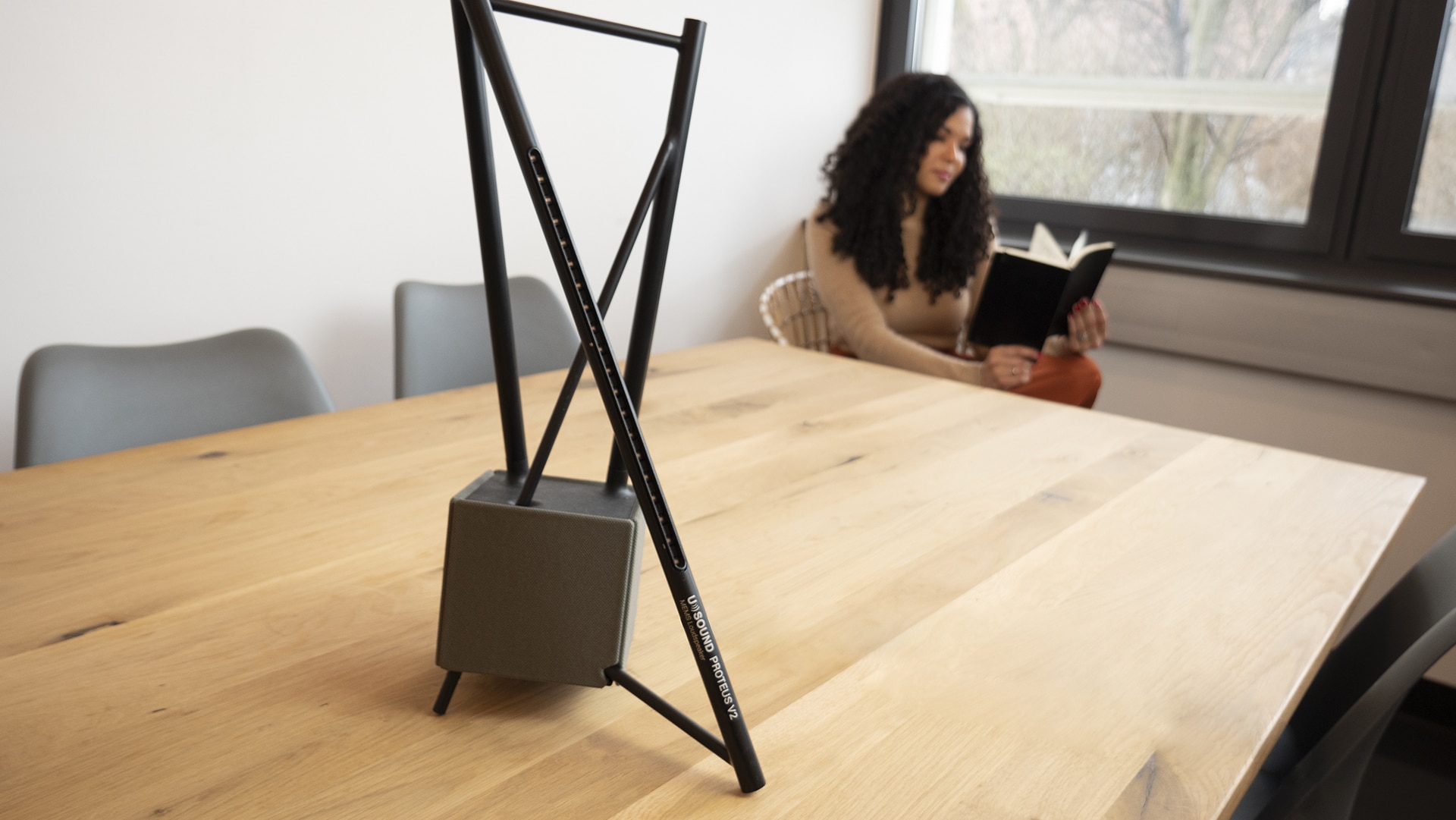 Published:
USound's approach to smart speaker design
Our goal at USound has always been to empower engineers with an audio component that enables them to unleash their creativity and stand out with their product designs. The thin form factor and wide bandwidth of USound MEMS speakers enable the miniaturization of the audio module of consumer electronics, allowing more space for other components such as large battery, accelerometers, microphones, and others.

One might think that MEMS speakers, as a micro component, can be only integrated in smaller scale consumer electronics, but we have proven with Dione Maxi and Proteus 1.0 that MEMS speakers can be also used in arrays.
Our MEMS speaker array enables you to integrate speakers in any surface regardless of its shape, creating a flawless design. The fact that the speakers radiate nearly 360 degrees allows a maximum of flexibility in terms of placement, so the industrial design can be executed freely, disregarding the usual constraints. Especially Dione Maxi, where the array is mounted on a flexible, bendable PCB, adjusts perfectly to any design needs and makes a new approach to audio system design possible, while maintaining the high audio quality provided by USound MEMS speakers.

As stated, because of its form factor, designing with MEMS speakers enables utmost flexibility; this can be seen in Proteus 2.0, which illustrates the versatile use cases of our MEMS speaker arrays. This unexpected loudspeaker design contains a speaker array with 20 speakers in three separate tubes, totaling 60 USound MEMS speakers and a base box containing a 2.5" woofer.

Listen to Jakob Spoetl, as he walks you through this design and the thought behind it.
Get started.
Contact us and discover how MEMS speakers can take your audio system design to the next level.

Contact us >