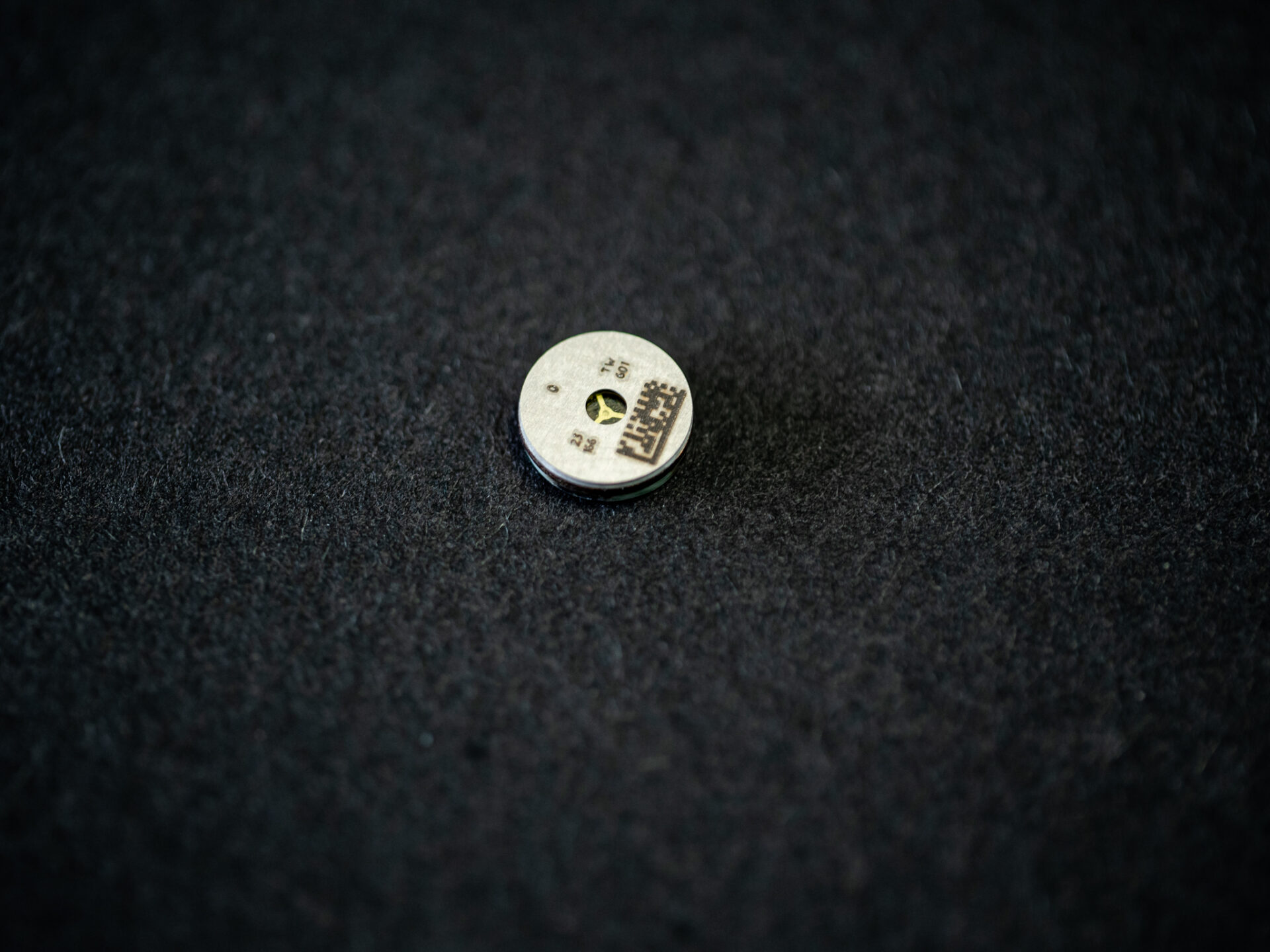 Published:
USound: From Designing the First MEMS Speaker  to Providing the Thinnest Microspeaker on the Market
In 2014, USound designed the first MEMS speaker that was destined to forever change the audio market. Less than a decade later, the company's technological advancements are already implemented in various electronics products, including the advanced audio glasses by FAUNA. Here is how it all began.
The Invisible Hero
Some of the greatest developments in the audio market include true wireless (TWS) earphones, over-the-counter (OTC) hearing aids, audio glasses, and MRI-safe headphones. These advancements have significantly changed our daily lives. From eliminating the time spent detangling earphones to soothing patients during medical exams and assisting people with minor hearing problems, these new audio products are truly revolutionary. Behind each one of these modern devices, however, there is an invisible hero. A hidden component that is only 1.5 mm thick and as tiny as a pinhead: a MEMS speaker.
A MEMS (micro-electromechanical-systems) speaker is an audio component that is not only energy-efficient, but also compact enough to be integrated into miniaturized devices that require a higher level of design flexibility. In other words, a MEMS speaker is an advanced microspeaker that makes the design of our favorite slim devices possible. Without them, manufacturers would have to rely on bulky electrodynamic and expensive balanced armature speakers that take up a lot of space and limit design flexibility.
But there are more advantages to choosing MEMS speakers. Such components also perform better than their predecessors, since they are equipped with a piezo motor that allows for higher bandwidth, enabling Hi-Res audio, competitive SPL level, more accurate reproduction of higher frequencies and low part-to part variations.
Behind each one of these modern devices, however, there is an invisible hero. A hidden component that can be less than 1.5 mm thick and as tiny as a pinhead: a MEMS speaker.
And it all started when three visionaries, including Ferruccio Bottoni, USound's CEO, Andrea Rusconi Clerici, USound's CTO, joined forces to form a company with the aim of bringing such a speaker to the market.
Our Story
USound was born from a steadfast determination to revolutionize a longstanding mechanical component entrenched in portable technology – the loudspeakers, originally patented by Werner von Siemens in the mid-19th century. Our mission at USound is clear: to replace all conventional electrodynamic-loudspeakers with cutting-edge silicon-based MEMS loudspeakers. The name 'USound' holds a multiplicity of meanings. It encompasses the ultrasonic sound applications we've developed, but it also resonates with the idea of 'Your sound' – the capacity to reproduce music and sound tailored precisely to individual preferences and requirements. Furthermore, it carries the significance of 'US', symbolizing the collective experience of sound that binds humanity together, transcending geographical boundaries and cultural divides. In essence, it encapsulates the belief that sound is a universal language, and through our MEMS loudspeakers, we strive to bring this universal experience to life.

-Ferruccio Bottoni, CEO and Co-Founder of USound
In 2014, the idea came into fruition and USound GmbH was founded in Austria. By 2017, the company had already raised more than 10 million euros in funding, had filed for more than 29 patents, and had gotten nominated for and received several awards, including the "Frost and Sullivan Technology Innovation Award".
"We believed it was time to create something new", USound's Chairman and CFO, Herbert Gartner, had stated at the award ceremony in London. "When these tiny products are intelligently integrated into wearables, they produce great sound and enable crazy things like sound beaming. We have basically found the LED technology of acoustics."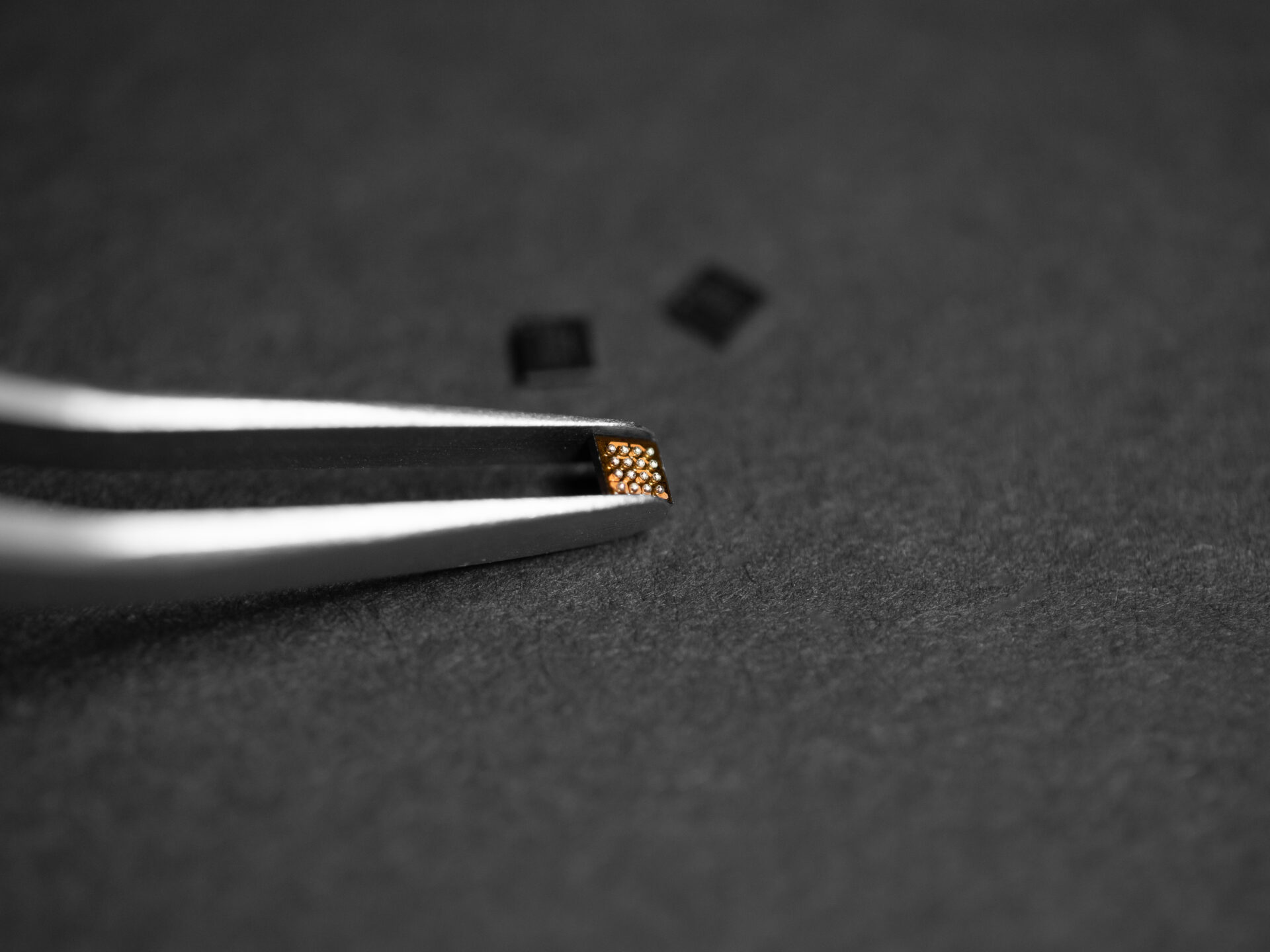 Tarvos 1.0 audio amplifier is one of USound's newest audio solutions.
One year later, in 2018, the mass production of the first generation of MEMS speakers, the Ganymede series, started, enabling consumer electronics companies to purchase this innovative technology. More than 300 patents were now filed and, due to the high demand in the Asian market, a new office opened in Shenzhen, China, in 2019. At the same time, the interest in wearable technology was rising and the idea of using our MEMS speakers for developing high-quality audio glasses was born. In 2020, USound's subsidiary, FAUNA GmbH, was founded, bringing a MEMS-powered product directly to the end-consumer.
With the interest in the MEMS technology continuously rising, the development of a new series soon began. Conamara was launched in 2021, providing customers with even more possibilities. A year later, in 2022, a new address in San Francisco was established and a cooperation with the Italian-based Electronic Manufacturer Elemaster began for continuing the production of Ganymede.
By the time this article is written (September 2023), USound has released many new audio products, including Tarvos 1.0 linear amplifier and ALA active linearization algorithm (ALA). Most importantly, end-consumers can now benefit from our MEMS-based technology by purchasing designs that have integrated our products. Apart from FAUNA's audio glasses, USound speakers can be found inside OTC hearing aids, such as the ones from Linner, and in in-ear monitor systems, such as the ones from Soranik. In less than a decade, USound evolved from a research and development start-up into a fast-growing international company that supplies some of the biggest players in the audio industry.
Ganymede: USound's 1st Generation of MEMS speakers
Our journey to develop and market the world's first MEMS speaker has been successful thanks to our pioneering spirit and relentless 'can-do' mentality. We fused our efforts on integrating key technical innovations in different fields: material science, micro-fabrication technology, assembly and electronic design. We realised a core technical innovation which was considered too ambitious at the time and integrating the MEMS actuator chip with an acoustic membrane we succeeded in achieving very high acoustic performances with an effective technology cost structure. In the face of skepticism and uncertainty, we used our expertise, passion and determination to turn the impossible into a tangible reality.

-Andrea Rusconi Clerici, CTO and Co-Founder of USound
In Greek mythology, Ganymede was one of Zeus' favorite cupbearers on Mount Olympus. When the German astronomer Simon Marius suggested a new naming system for the moons of Jupiter, he decided to name one of them after the young Olympian servant. Ganymede, the third moon of Jupiter, is the biggest and most massive natural satellite in our solar system. When compared, however, next to the planet Jupiter, Ganymede resembles a bright dot in the dark universe. Its size comprises of just 4% of the size of the planet.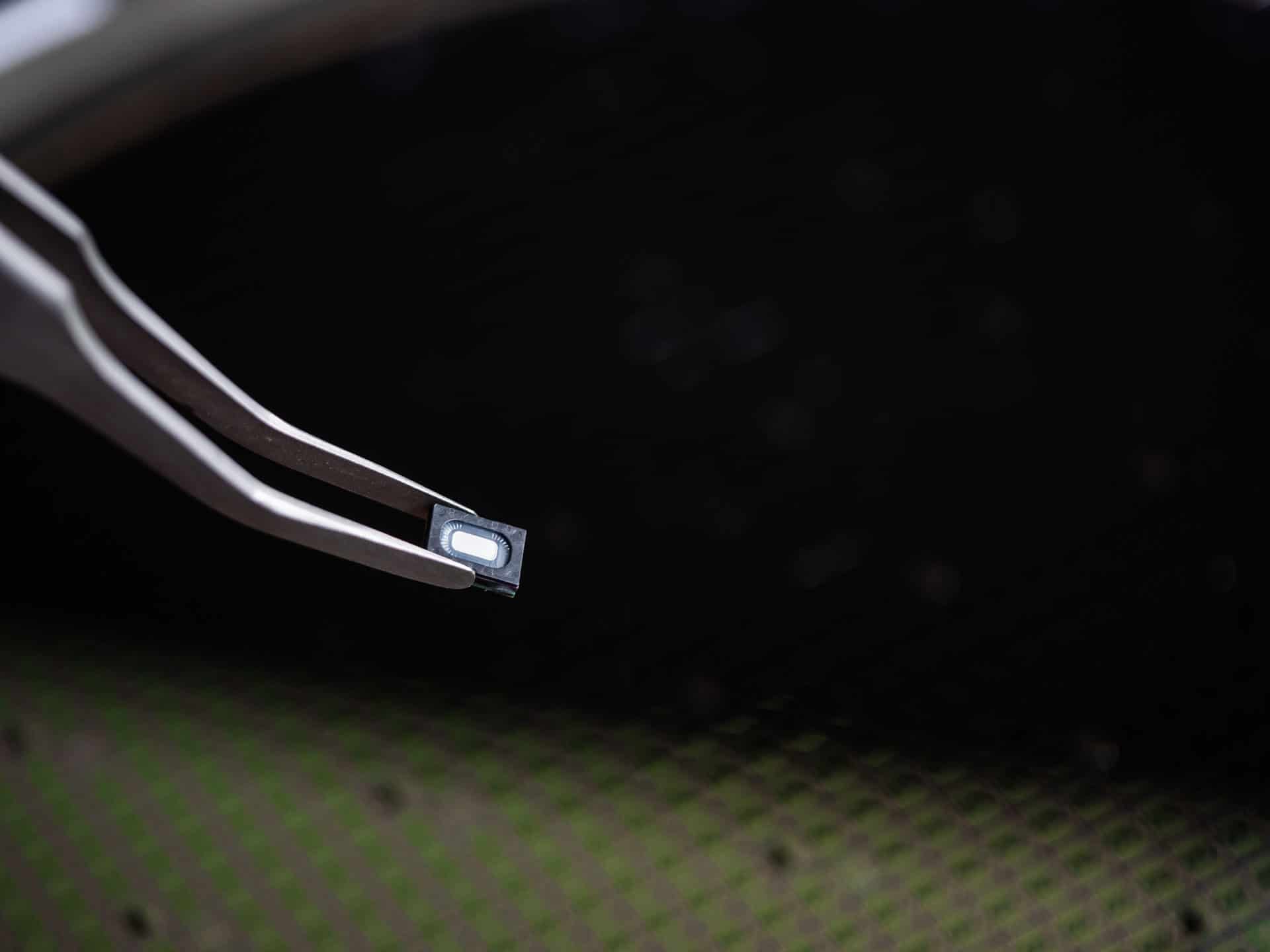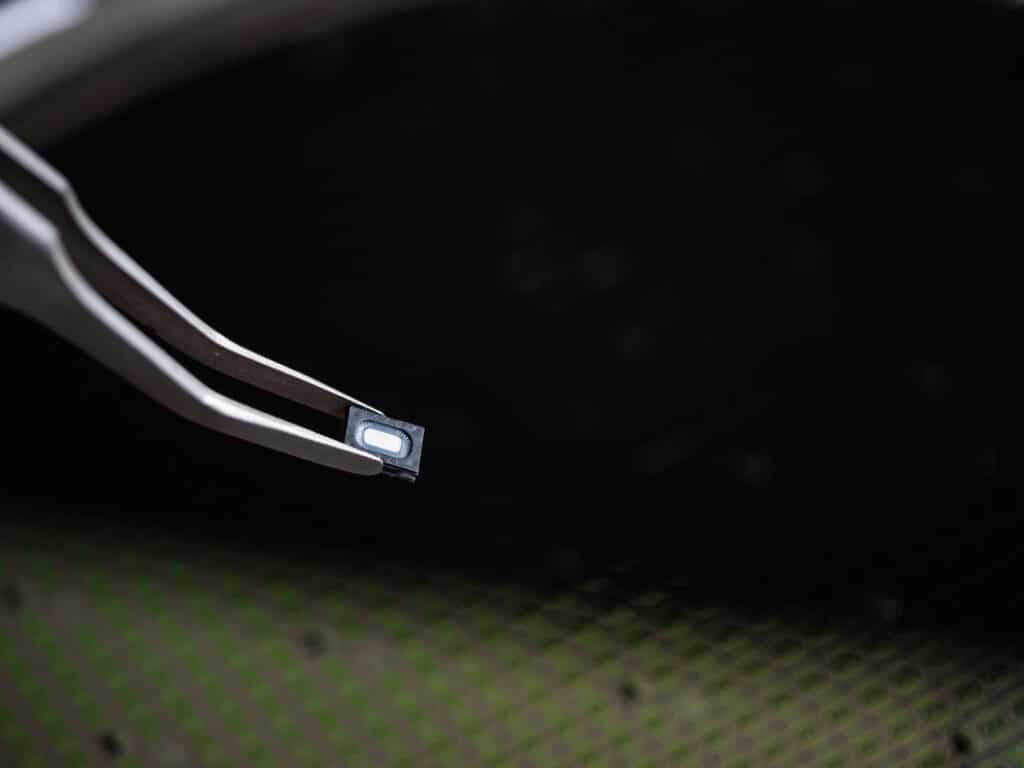 USound's Ganymede series is the perfect solution for premium headphones and wearables, such as audio glasses.
Ganymede is also the name of USound's first generation of MEMS speakers. Just like Jupiter's third moon, this speaker series is known for its tiny size, especially when compared to conventional electrodynamic speakers. The Ganymede series includes three types of speakers:
Achelous UT-P2016, ideal for MRI-compatible earphones due to the absence of metallic parts
Achelous UT-P2020, perfect for headphones and earphones
Adap UT-P2023, ideal tweeter for Audio and XR glasses
The evolutionary path towards the first mature MEMS speaker generation was long and stony. It started with simple technology demonstrators to showcase and study the working principles of this disruptive technology. This also helped to identify promising design directions and use cases – necessary inputs for USound's product roadmap.
At a later stage, the speaker designs have been fitted to the target applications to achieve a desired sound pressure level in devices such as an earphone or to optimize the shape of the speaker membrane. During this time, the MEMS package architecture was developed, cost-optimized, and adjusted for efficient manufacturing in high volumes. All these steps evolved the MEMS speaker design, which was eventually brought into the market as the first one of its kind.
Conamara: USound's 2nd Generation of MEMS speakers
On Jupiter's sixth moon, Europa, there is a terrain known as Conamara Chaos. This spectacular landscape, produced by the disruption of the icy crust of Europa, inspired the name of our next generation of MEMS speakers. The speakers, which have a round shape and extremely slim silhouette, were specifically developed for miniaturized audio devices such as wireless earphones and OTC-hearing aids. Moreover, Conamara MEMS speakers are available as full-range speakers and tweeters, following market demand for high-performing two-way systems.
The 2nd generation development was mainly influenced by technological developments of the MEMS drive itself. Based on the learnings of developing the 1st generation, the excursion and linearity have been further increased to eventually widen the area of applications. Besides that, the MEMS package was changed to a round shape, which suits very well to in-ear phones, TWS or OTC applications. Furthermore, thanks to the high temperature resistance of MEMS and to the high temperature compliant materials of the package, we got the first micro speaker on the market that can be reflow soldered by the typical SMT machines. This is truly a game-changer for microspeaker manufacturers. That makes the 2nd generation a great fit for those who seek ways to simplify their assembly process.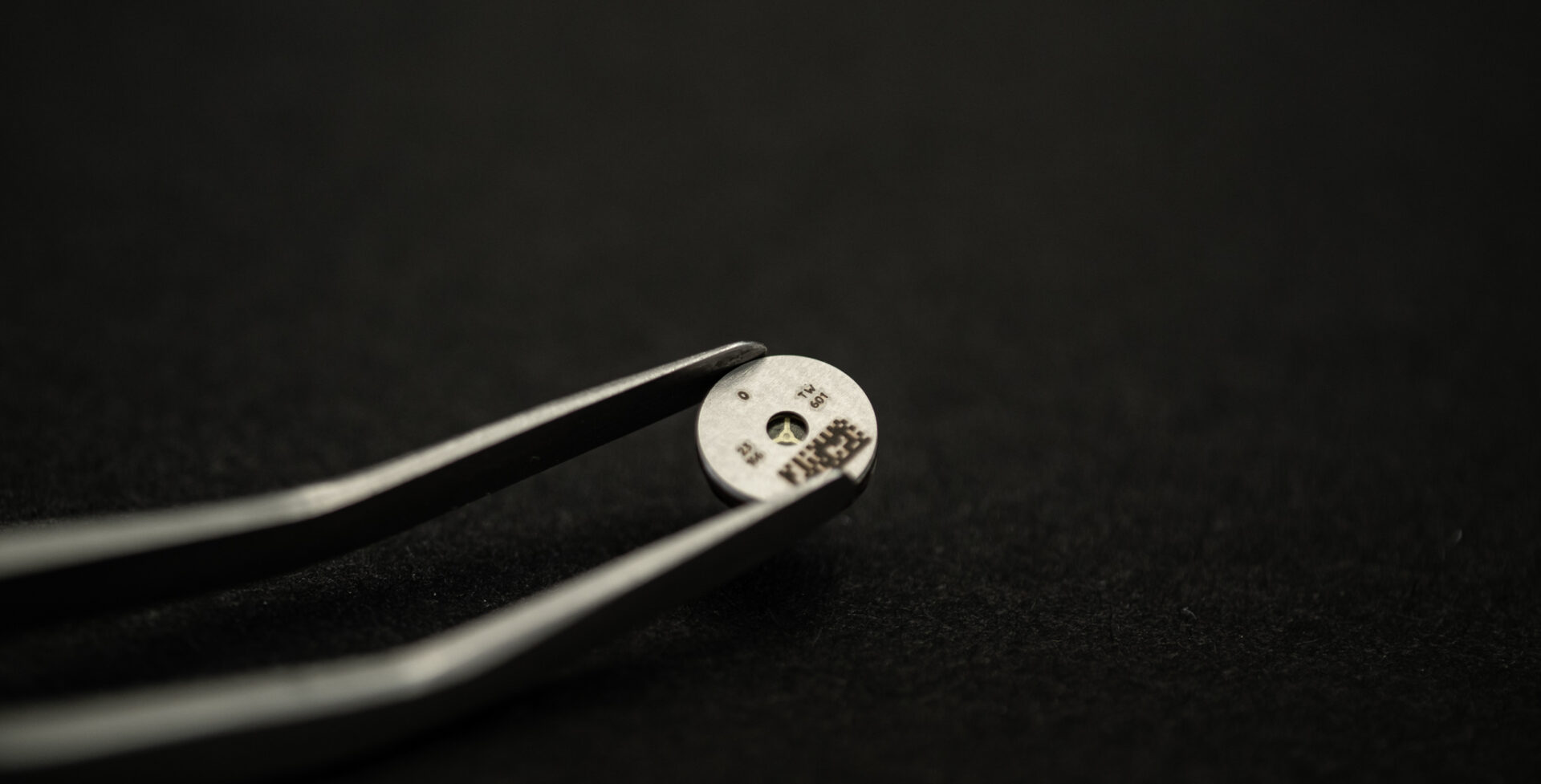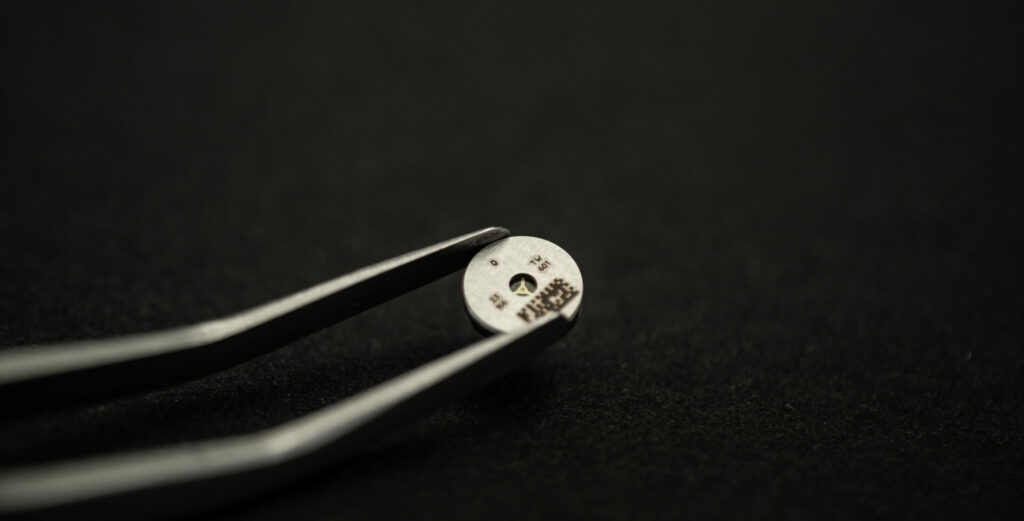 USound Conamara series is the perfect solution for TWS earphones and OTC hearing aids.
Other Audio Products by USound
With the interest in our technology growing, USound started developing a wide range of audio products to drive or optimize the microspeakers' performance.
Tarvos 1.0 UC-P3010 is an ASIC linear audio amplifier that features a DC-DC boost converter and operates from a 3.6 V Li-Ion battery. Launched in the spring of 2023, it exceeds market demands by reaching 0.8 mA quiescent current consumption. Tarvos 1.0 is also part of another recent development of USound: Tarvos evaluation board 1.0 UC-E3010. The board provides access to the key features of Tarvos 1.0 and performs acoustical performance measurements of USound MEMS speakers.
Other audio products by USound include Kore 4.0 UMC-P04C06012F integrated audio module, Active Linearization Algorithm (ALA), and numerous evaluation kits and reference designs, including Taygete 4.0 UY-R1040 3D audio headphones.
USound's Active Linearization Algorithm (ALA) is a signal processing software tool. It provides audio systems developers with an additional measure for reducing total harmonic distortion (THD) in over-the-counter (OTC) hearing aids and in-ear true wireless stereo (TWS) headphones. ALA can be applied on top of an existing system that is already optimized to improve the THD performance.
Helping Our Customers Reach Their Potential & Impacting Lives
USound continuously works into developing new audio products that follow the current market trends. Our goal is to help our customers reach their potential by designing the best performing, well-designed audio products on the market. At the same time, we always keep the end-user in mind. Their needs and wishes that ultimately drive the market trends. Our products contribute to the development of major innovations that impact our daily lives. From OTC-hearing aids to TWS earbuds, our MEMS speakers ensure that truly innovative products can become a reality.
USound MEMS speakers have already been integrated into various products that are on the market. A great example is the collaboration with NordicNeuroLabs for the development of MRI-safe headphones that help patients relax during screenings. Moreover, LINNER has selected USound MEMS speakers for the production of some of the most discreet hearing aids on the market. The devices can be purchased without prescription and have benefitted a growing number of people with mild hearing loss. As for FAUNA, its slim audio glasses exceed market demands, making them the first choice for audio glasses in many countries.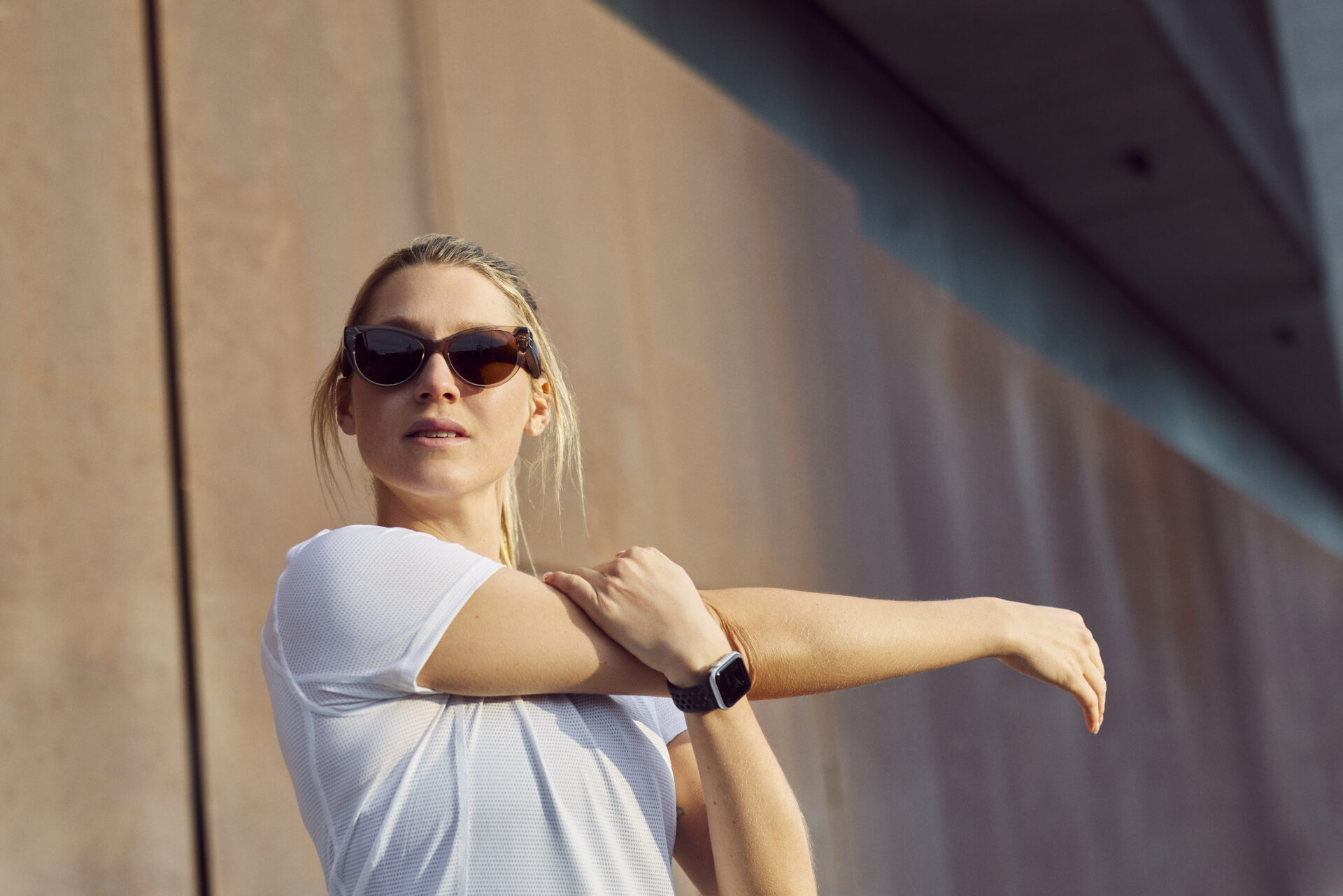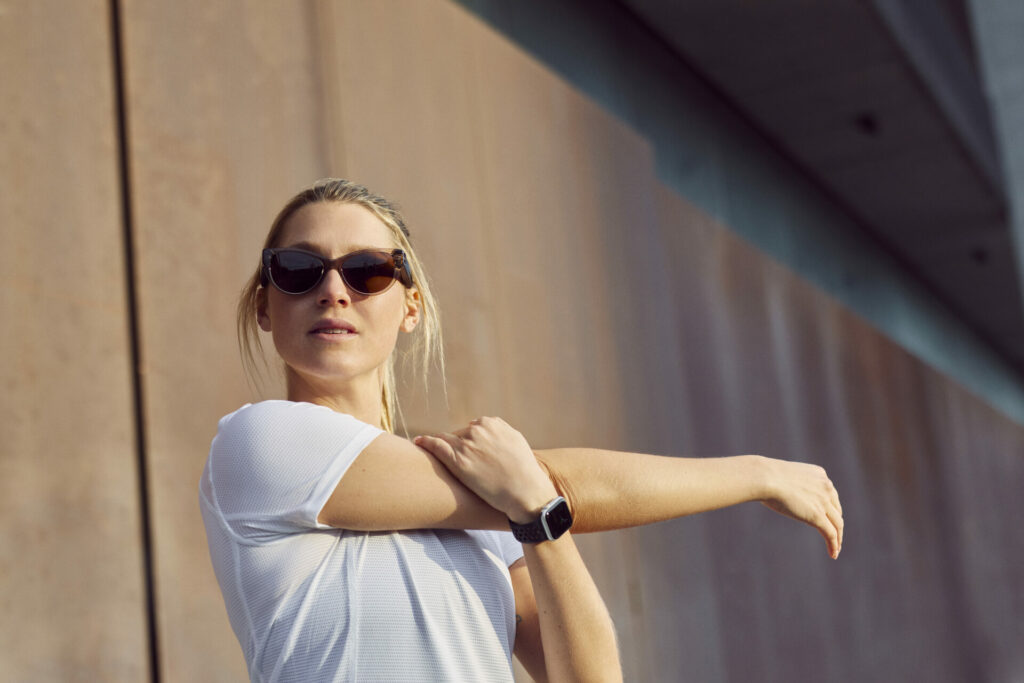 FAUNA Audio Glasses integrate USound MEMS technology.
Our Vision
In a revolutionary stride akin to the transformative impact of LEDs on the lighting and screen industries, USound is poised to disrupt the audio sector with MEMS technology, and we are doing it at an accelerated pace. Our initial focus is on penetrating the thriving markets of True Wireless Stereo (TWS) devices and Over-the-Counter (OTC) hearing aids, but our ambitions extend far beyond. USound is determined to serve the entire audio spectrum, from the micro-acoustic realm to the macro-acoustic domain, covering everything from earphones to top-tier HIFI audio systems. Our mission is to redefine the way the world experiences sound, delivering innovation that transcends boundaries and elevates the auditory experience for all.
As stated by our prominent investor Hermann Hauser, MEMS speakers represent the LED revolution of the acoustics world: "Just like LED disrupted the total lighting and screen industry, MEMS will disrupt the audio industry—but in a much shorter time."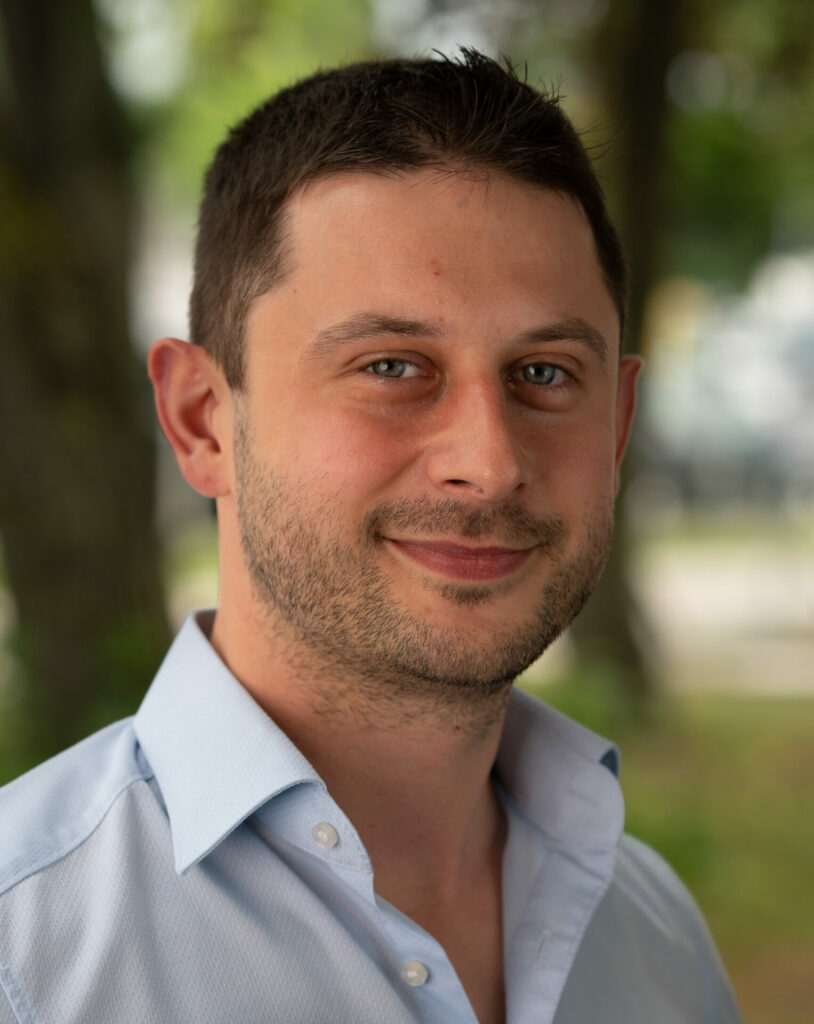 About the Author
USound's broad-knowledge expert on industrialization, development, and application support, Markus Bartek drives USound's innovations, with a background in Electrical engineering and over 10 years' experience in the Audio industry. He has been with USound since 2014. LinkedIn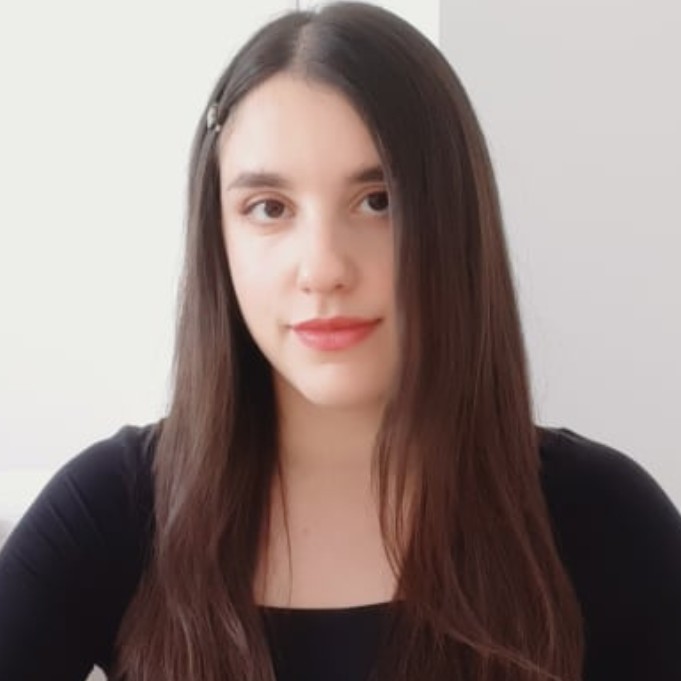 About the Author
Marialena Perpiraki is a Content Marketing Specialist with a background in Journalism. She has been part of USound's Marketing department since March 2023.